Welcome to The St Abbs Visitor Centre
St Abbs is a small, picturesque fishing village situated at the foot of the St Abb's Head National Nature Reserve and adjacent to the St Abbs and Eyemouth Voluntary Marine Reserve. The area is internationally important for its rugged landscape and wildlife, both above and below the waves.

The St Abbs Visitor Centre provides a natural starting point for every visitor to the Berwickshire coastline, whether you are here for walking, birdwatching, diving, fishing or just exploring. Overlooking St Abbs Harbour and occupying the old Village Hall, the Centre offers panoramic views of the surrounding landscape in a stunning contemporary setting. Here you'll discover the history and culture of St Abbs past and present through interactive displays and exhibits.

About the Centre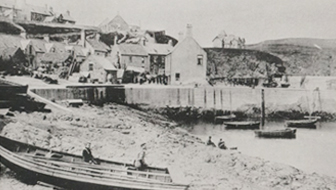 The Visitor Centre occupies the building that was used for many years by the community as the Village Hall. The hall sits on the site of another previous building which served not only as a public hall but also as a school for educating the families of the fishing community and a Church. The … read more...
Support Us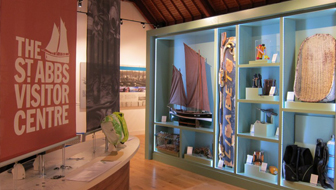 The St Abbs Visitor Centre is an independent charity registered in Scotland (number SC 042087). The aim of the Visitor Centre is to educate people, both visitors and locals about the village of St Abbs; its past, present, people and precious environment. How you can support us: Come and … Read more...
Gift Shop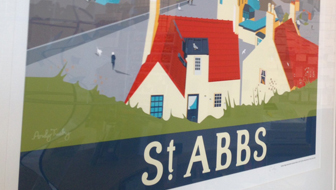 Our small but perfectly formed gift shop sells a range of gifts and souvenirs and any profits generated go towards the running of the Centre. We stock cards, postcards, fridge magnets, books about the local area, artwork by local artists, homeware and kids' beach games to name just a few items. … Read more...